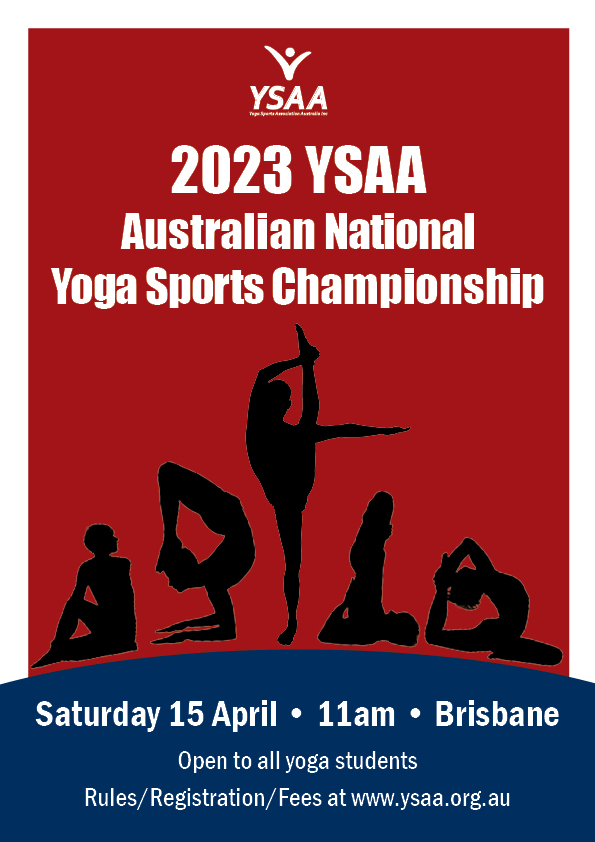 Australian National Yoga Sports Championships
Why Compete?
Sharpen your skills and gain a deeper understanding of the asanas and your yoga practice.
Revel in being pushed to further your practice by fellow competitors, willing you on.
Through training, discipline, and dedication you will experience the thrill of competing against yourself in a healthy and supportive competition arena.
Build strong lifelong bonds with fellow trainees and competitors, building a strong and close supportive yoga sport community.
Having a day to compete gives athletes the opportunity to build and maintain focus and push themselves into new territory which doesn't always happen in class, and opportunity to developing lasting friendships and comraderies with fellow athletes and like mined people, inspiring others to begin a practice which leads to a healthier and happier life.
We encourage you to start training and working on your 3 min routine NOW
We look forward to seeing you
Saturday 15th April, 11am, Bikram Yoga The Gabba, 927 Stanley St, East Brisbane
Cost of entry is $50 and includes 12month membership to the YSAA
Need help with coaching, routines or any questions please do not hesitate to contact us at membersysaa@gmail.com