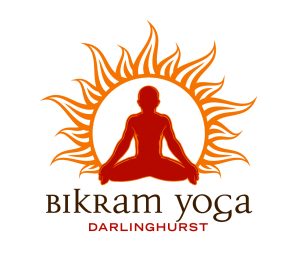 3 Day Posture Development Camp: November 10th - 12th 2023
Bikram Yoga Darlinghurst
3 Day Posture Development Camp
Join Dev Kapil and Amrei Marden for a three day comprehensive yoga workshop to take your practice to the next level. Please note this workshop is open and suited to all levels as you will learn how to deepen and improve your practice through yoga sports drills wherever you are at.
Everyone who knows Dev and Amrei, or has come to the previous Posture Development Camps in Melbourne, Brisbane, Canberra and Sydney, will agree this is an opportunity not to be missed!
Overview + Schedule
Following a 90 min Bikram class, the 3.5 hour workshops will refine and deepen your knowledge and practice of hatha yoga through targeted exercises to build strength and flexibility. Dev (assisted by Amrei ) will guide you with hands on adjustments to help you take your postures to the next level. Be prepared to sweat, laugh and stretch your way to a stronger practice. The workshop will be limited to 30 people, making this an intimate experience. In the 3 days Dev and Amrei will guide you through postures of all 6 categories of yoga postures as defined by the AYSF.
After completing a 3 Day (cumulative) Australasian Yoga Sports Federation training you are eligible to apply for an AYSF Level 1 Yoga Sports Coaching certificate.
Location: Bikram Yoga Darlinghurst 
Friday 10th November - Day 1
9:30am - 11am Bikram Class
12pm – 3:30pm Posture Development
with Dev & Amrei
Saturday 11th November - Day 2
10am – 11:30am Bikram Class
12pm – 3:30pm Posture Development
with Dev & Amrei
Sunday 12th November - Day 3
10am – 11:30am Bikram Class
12pm – 3:30pm Posture Development
with Dev & Amrei
Price:
3 days Early Bird: $400
3 days (from October 10th): $500
2 days: $350
1 day: $175
Registration for 3 Day Posture Development Camp
November 10th - November 12th 2023 Bikram Yoga Darlinghurst