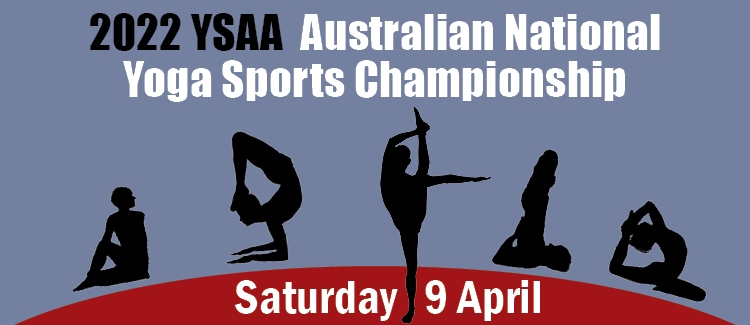 Registration Form
Registrations close and routines must be submitted no later than Friday 1st April 2022. Changes to routines will be accepted up until Friday 8th April 2022.
All registrations are via yogascore.com.au. This is our Scoring System and Tally Board.
$50 registration fee include YSAA membership valid until August 2023
Registration entitles competitors to a discount on Posture Development Camp with Dev Kapil
$100 off 6 day camp, $50 off 3 day camp or $10 off a day pass.
Competition Rules:
As this is an in-person event the regular competition rules will be followed. Please refer to the YSAA Competition Rules and Posture Guidelines which can also be found on our Guidelines page.
In the likelihood that this event is affected by COVID-19 lockdowns and/or travel restrictions, we may make a determination to move this event online if needed. We will keep an eye on the situation and provide more information closer to the date. We will also provide refunds to all those who register and pay and are unable to make the event due to COVID-19 travel restrictions. So get training now!
If the event moves online, the Online Competition Rules will be used in conjunction with the YSAA Competition Rules